Apply to live in the Humanities House!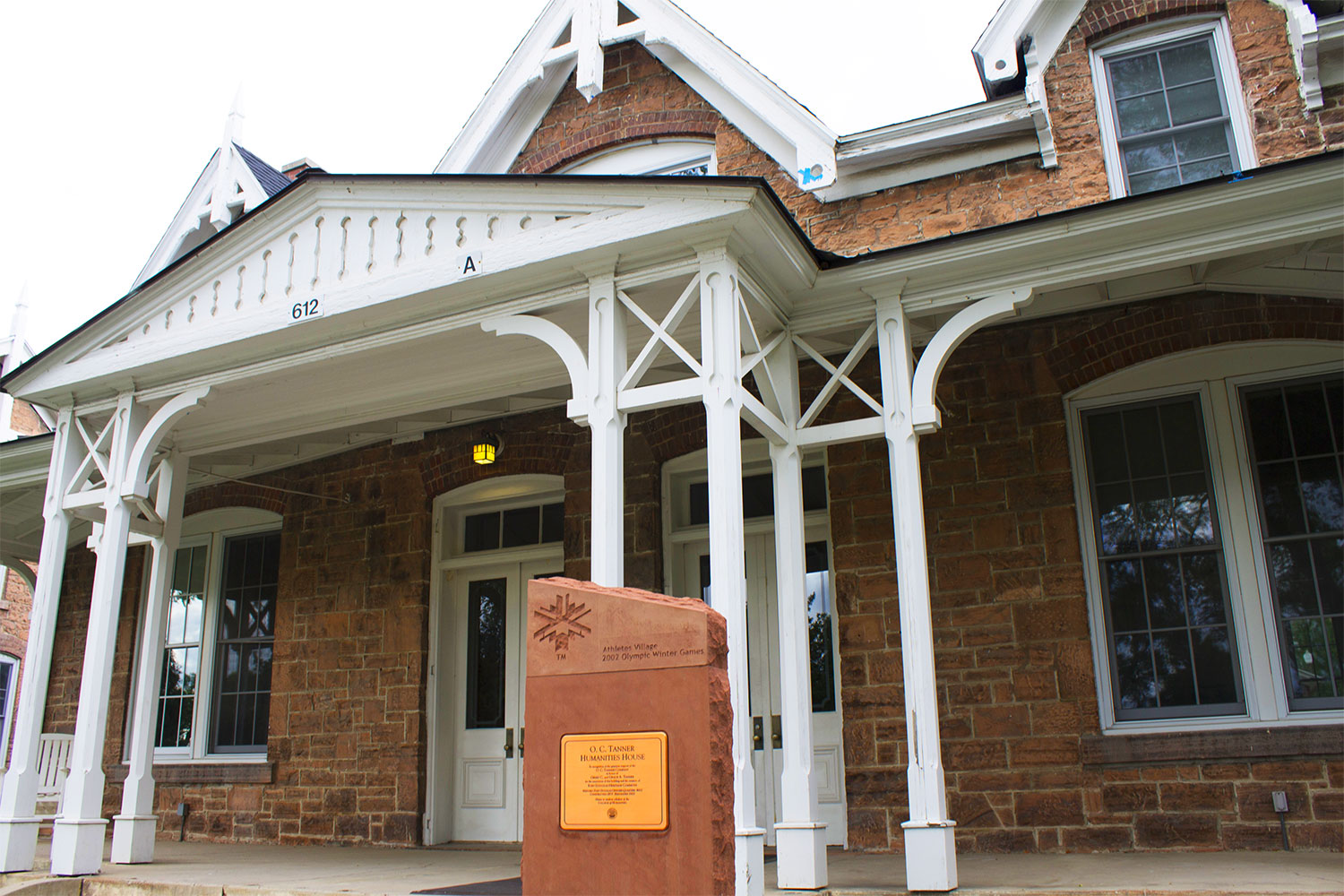 Each year, twelve undergraduate students from the College of Humanities are selected to live in the O.C. Tanner Humanities House in historic Fort Douglas. The O.C. Tanner Humanities House opened for residents in Fall 2001, just prior to the 2002 Winter Olympics, when it was transformed into Mail Services, Information Kiosk, and Ticket Office for the Athlete's Village.
Originally built as officer's quarters in the late 19th century as part of Fort Douglas, the houses on Officer's Circle were later donated to the University and with the generous support of donors such as the O.C. Tanner family, were refurbished to provide our students unique living and learning community housing.
Questions about the house? Read our FAQ page here.
---
Applications go live Feb 10 and LLC priority deadline is March 10.
To apply for housing:
Log into

CIS

Under the "Student" section, select "Student Homepage"

Click on the "Student Housing" tile

Select "Housing & Residential Education" from the left-hand menu, then click

"Housing U"

Click on the Apply Tab

Select the applicable application

Apply!
Click Here to View the Application Timeline