2021 Convocations at Rice-Eccles Stadium Live Stream
Tune in to watch the Convocation live May 6, 2021 at 11:30am

Watch the Live Stream
The humanities teach us to question the world around us in order to better understand our place within it. In the humanities, we seek to understand the nuances of cultural issues, to interpret human experience, and to appreciate the power of words and ideas. By studying humanities, we broaden our historical, ethical, social and international perspectives while enhancing ourselves intellectually and creatively.
Humanities Radio Latest Episode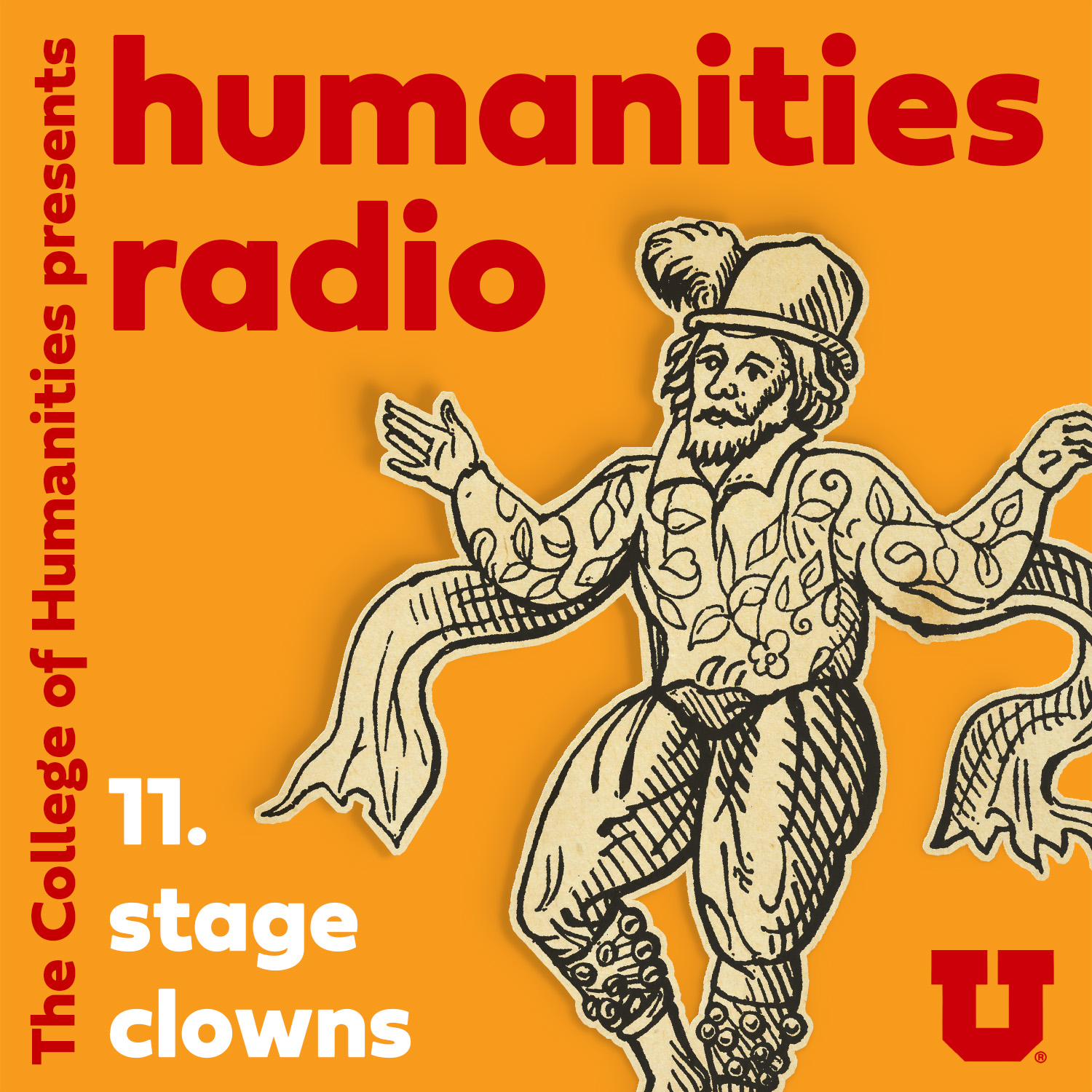 Season 3, Episode 11 - Stage Clowns
In continuation of the celebration of National Humor Month, Richard Preiss, associate professor of English and author of "Clowning and Authorship in Early Modern Theatre," discusses the origins of stage clowns – their purpose, their tactics and how their roles changed with Shakespeare. Read the Transcript

Ashley Cordes, assistant professor of communication at the University of Utah, has been selected for a 2021 American Council of Learned Societies Fellowship.

The International Writing Centers Association is pleased to announce the selection of new leadership for The Writing Center Journal that includes Romeo García, assistant professor of writing and rhetoric studies at the University of Utah. Launched in 1980, WCJ remains the primary research journal in the field of writing center studies.
The John R. Park Debate Society competed in the International Forensics Association's 31st Annual Tournament & Conference on March 13-14, 2021. In the U's third appearance at the tournament, students won an event, placed in finals in nine additional events, earned top four awards in two out of three debate events, finished second place overall awards, and took first place honors among four-year universities by out performing Yale University, the University of Washington, and Vanderbilt University among the 38 programs in attendance.

The John R. Park Debate Society competed in the Trapper Rendezvous hosted by Northwest College on February 19th and 20th. At the tournament, the Debate Society earned the top overall award with individual competitors winning all three debate events offered at the tournament, as well as five other competitive events.

Now, more than ever, we need the humanities.
Now, more than ever, the humanities need you.