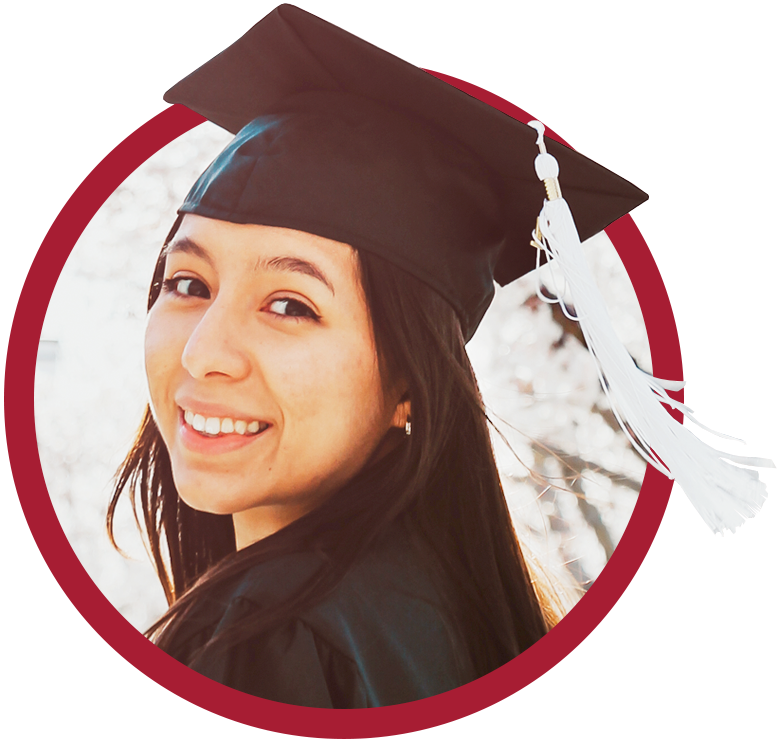 Tokenism: How One Alumna Navigates the Professional World
By: Ned Khatrichettri, Internship Coordinator for the
College of Humanities
Tokenism is a complex topic. Merriam-Webster's dictionary defines it as the policy or practice of making only a symbolic effort. There are countless ways in which it plays out, but in this piece, I'll discuss how an alumna navigates it in the professional world.
Yutzil Roman was the 2021 College of Humanities convocation student speaker. She aspires to become a librarian and is researching numerous master's programs in library science while working as a library assistant in the Salt Lake City public library system. She has experienced tokenism in its many nuanced layers and she recently shared a bit about her experiences.
"I often struggle with how I should present myself during interviews, especially if I am the only person of color in the room," Yutzil said. "How much should I emphasize my Spanish? My background? During my library interview, I mentioned how my Spanish could help me connect with more patrons. Now, I have been singled out numerous times by white colleagues to assist Spanish speaking individuals acquire library cards. Some have referred to me as a valuable tool for them to use and they think it's a compliment."
Jobs often blend the line between the individual and the collective. Service oriented, public-facing jobs ask employees to provide for the customer. What happens when a service or resource is connected to language or culture? Employees of color working in a white-dominated environment are forced to balance multiple identities simultaneously.
"The library field is very white and after entering it I've realized I can help people navigate a library by translating for patrons and connecting them to various programs and resources. There are still times when I feel a mixture of pride and unease. I recently joined a black, indigenous and people of color staff group and it has helped me process and discuss situations that put me and others on the spot. When are we tokens and when are we assets? I still struggle with this question and I don't think there is a simple answer," added Yutzil.
Performative actions must be continuously evaluated. Throughout her educational and professional experiences, Yutzil has learned to recognize the power dynamics behind tokenism and its many forms. In every work environment, it remains important to set boundaries and communicate them with employers and colleagues when possible.
---
Make an Appointment and Learn More
Please

make an appointment

with the College of Humanities

Internship Coordinator

to

discuss

your respective situation.
The
online
internship resource
also provides insight about this kind of experience and the services available to you.