Reimagining ladders: What's the added value of having multiple ones?
By: Ned Khatrichettri, Internship Coordinator for the College of Humanities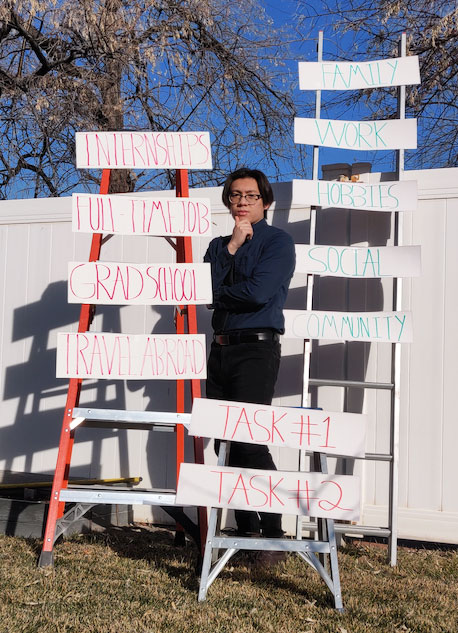 Dustin Khong
A ladder of priorities can be a useful tool during the decision-making process, especially with regard to education and career goals. However, we must be careful not to allow these tools to blind us to options that we haven't considered and that might lead us in exciting directions.
Dustin Khong is a history major who recently completed his first year. In our initial appointment, he mentioned his intent to enroll in a doctoral program in history right after completing his undergraduate degree. We discussed how graduate school is going to become a reality and the added value of considering other options and being open to new experiences, especially at the early stages of his collegiate career. We discussed how his classes, interactions with faculty, classmates and the numerous opportunities through the Career and Professional Development Center, Hinckley Institute and the Learning Abroad Center could shape and influence his goals, and ultimately his professional aspirations.
"I never thought I could have numerous ladders of priorities; one for my personal aspirations and one as a current employee at the Natural History Museum of Utah," said Dustin. "After college, I may create another one centering on something entirely new."
What's listed on one's ladder of priorities don't have to be static, fixed or constant and it's okay to have them constantly shift – up or down – and it may initially take time to get used to, but that's also exciting.
"I don't view myself as just an aspiring academic anymore. That's just one of my career options. My first year really introduced me to countless possibilities I had never considered. I'll have to eventually decide, but in the meantime, I'll continue to appreciate the present and acquire diverse experiences," added Dustin.
---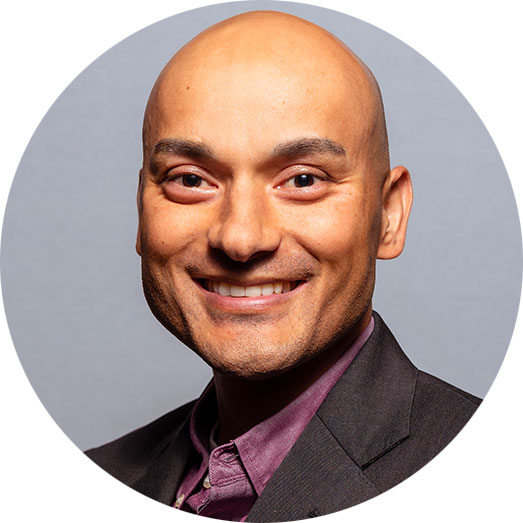 Make an Appointment and Learn More
Please make an appointment with the College of Humanities Internship Coordinator, Ned Khatrichettri, to discuss your respective situation. Ned is available to meet with you online through Zoom. The online internship resource also provides insight about this kind of experience and the services available to you.