The U Establishes Edna Anderson-Taylor
Communication Institute
A generous donation from "Miss Julie," will secure the communication
institute's long-term impact
---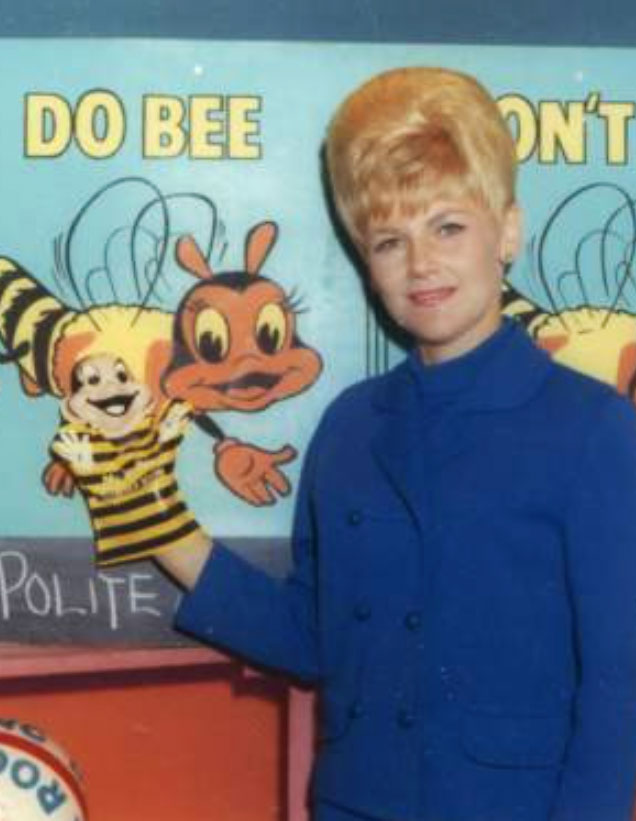 Edna Anderson-Taylor
April 12, 2022 – The Communication Institute, housed in the College of Humanities' Department of Communication at the University of Utah, received a generous donation of $1 million – the largest in the history of the department – from alumna Edna Anderson-Taylor (class of 1959) and her husband, Jerry Taylor, to secure the institute's long-term impact and success. Now celebrating its 25th anniversary, the institute will be renamed in tribute to her legacy.
Known as "Miss Julie" to Utah children growing up in the 1960s and 1970s, Anderson-Taylor hosted the nationally franchised show "Romper Room" at KSL-TV from 1964-1981. Each morning, she would film with six local children to play games, read stories, sing songs and repeat the magical phrase, "Romper bomper stomper boo, tell me, tell me, tell me do, Magic Mirror, please tell me today, did all my friends have fun at play?" before reading a few lucky children's' names on-air. After ending her 17-year run on "Romper Room," she moved over to the advertising department at KSL and later became a community advocate and philanthropist.
"Edna was not only a trailblazer in broadcasting during a time when very few women had such opportunities, but she has gone on to pave the way for others to follow as a deeply generous supporter of the U," said Stuart Culver, dean of the College of Humanities. "Between her significant endowed scholarship in communication that has supported so many underserved students to this remarkable gift to endow the Communication Institute in perpetuity, her impact on the community is profound."
The Communication Institute, originally established in 1997, disseminates communication scholarship to campus, professional and public communities. The institute supports the development, application and promotion of scholarship through high quality research-informed certificate programs and workshops, public events that highlight innovative and socially relevant communication research, and financial support for graduate student research. The institute aligns with the goals of the Department of Communication, College of Humanities and University of Utah through its commitment to research and educational development through the discovery, refinement and exploration of knowledge.
With the funds from Anderson-Taylor's endowment, the institute will host symposia featuring keynotes, seminars and community panels about communication research and topics. Student and faculty awards will be established to recognize their work. A new space will be created on the main floor of the Languages and Communication building to better facilitate these activities and events.
"The opportunity to name and endow the Edna Anderson-Taylor Communication Institute puts the U on the map in a really significant way," said Sean Lawson, professor of communication and current director of the institute. "We now have the first named Communication Institute in Utah, the surrounding states and most of our peer universities. Even more, we are named after a female pioneer in the field. Thanks to the generosity of Edna and Jerry, the incredible work we do in communication at the U will be more accessible to the campus, the community and far beyond."