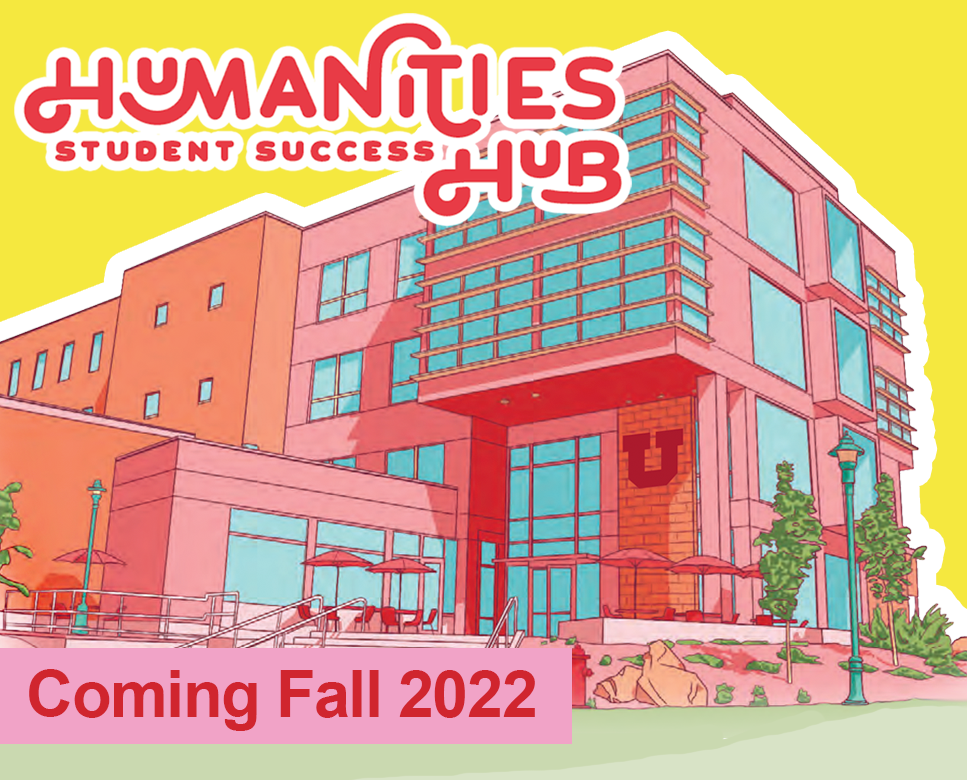 The University of Utah is excited to announce a campaign to build a Humanities Student Success Hub on the first floor of the Carolyn Tanner Irish Humanities Building.
The new, student-centered space will act as a front door to the College, connecting our students with the support of advisors, internships, career coaching, scholarships and financial aid. It will connect students with each other through a student board room, study booths, a coffee shop, and plenty of space to meet and collaborate.
Thanks to the Alternative Visions Fund, every dollar raised for this project will be matched up to $200,000. Double the impact of your gift by giving using the button below!
Contributors
Jana Cunningham
DIRECTOR OF MARKETING
AND COMMUNICATIONS
Lexie Kite
DEVELOPMENT DIRECTOR
Patrick Jefferies
DEVELOPMENT OFFICER
Caitlyn Harris
MARKETING MANAGER
Kayli Timmerman
GRAPHIC DESIGNER / ILLUSTRATOR
Miriam Barse
WEB DESIGNER

Cover illustration by
KAYLI TIMMERMAN
Other images from
KARYNNE ALIAGA VICTORIA ATTWOOD CHRISTOPH DRESSLER TRISH GRIFFEE JESSICA GUYNN RANGE ARCHITECTURE + DESIGN KAYLI TIMMERMAN