THE ASIA CENTER
Rosaline Pao Memorial
Reading Room
Lexie Kite

When University of Utah alum Rosaline Shao-Ann Yang Pao passed away in 2014, her husband and fellow alum, Yen-Ching (Y.C.) Pao, decided to carry on her legacy by establishing an endowed fund in her honor. Y.C., who graduated from the U with master's degrees in mathematics and mechanical engineering and went on to become a pioneer in computer-aided engineering, generously created the Rosaline Pao Memorial Endowed Fund in the College of Humanities' Asia Center. His gift supports a dedicated Reading Room in Rosaline's name located in the Carolyn Tanner Irish Humanities Building, offers Chinese Fora and provides travel scholarships for students and faculty to study in China.
Rosaline and Y.C. met as graduate students studying at the U and the Reading Room that bears her name serves as a place for students to study, take classes and enjoy Chinese art, furnishings and books. Among the books is one co-authored by Y.C. and Rosaline titled "Our Twosome's Collection."
This spectacular gift will make a remarkable impact on so many, and is a testament to the ongoing support we have here at the U. W.
"This generous gift will be a constant reminder for both students and faculty of the appreciation for our Chinese program from two of our former alums," said Fusheng Wu, director of the Confucius Institute at the University of Utah.
Earlier this year, the Asia Center received another remarkable gift from a generous donor that will soon be displayed in the Rosaline Pao Reading Room: a set of 18 porcelain Luohan sculptures by the Zeng Longsheng (Chinese, 1901 -1964). The sculptures are rare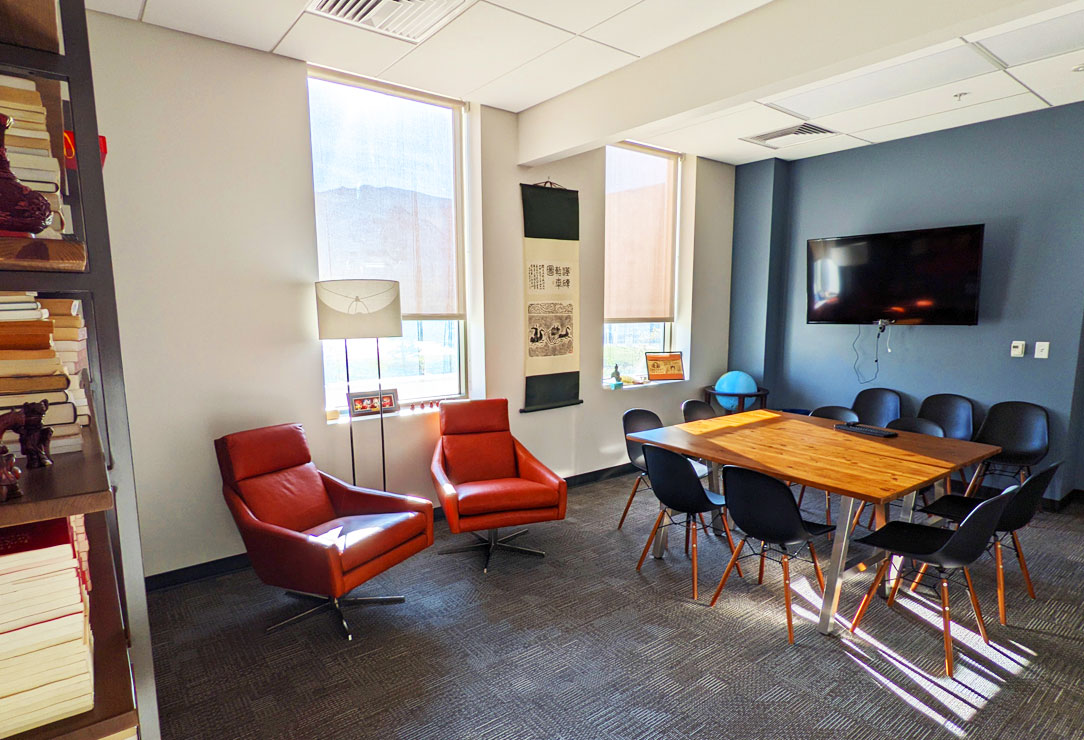 individually, making a large grouping like this remarkable. Each of the statues measure roughly 16 inches high and are stamped with the seal of the artist. The Luohan are the original followers of Gautama Buddha who obtained enlightenment. They were first painted by monk Guan Xiu in 891 AD when he described each Luohan appearing to him in a dream to request that he paint their portraits with very distinctive qualities, highlighting different roles and lives. Each Luohan has a different story that has brought good fortune and provided examples to follow within the Buddhist tradition for centuries.
"The Asia Center looks forward to displaying the statues in the Pao Reading Room and hosting classes and programming about the Luohan sculptures in the months and years to come," said Kim Korinek, director of the Asia Center. "This spectacular gift will make a remarkable impact on so many, and is a testament to the ongoing support we have here at the U. We are honored to have alumni and friends who contribute so generously to the robust educational experience we offer our students in Asian Studies and beyond."